Hi Everyone!
Welcome back & also welcome 2018!!!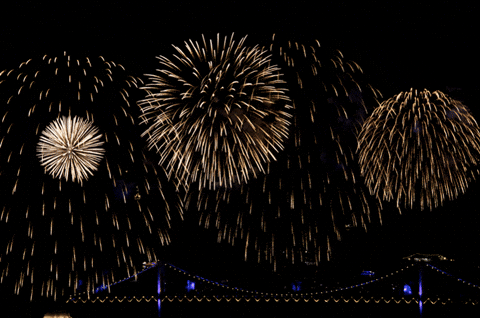 I  hope that everyone had a safe and fun New Years!! I come to you writing this post for several reasons.  First and foremost I would like to say, I love the New Year! I love the concept of a fresh start! However, I have noticed over the years, social media has depicted the New Year as something very negative and pessimistic. Countless times I have seen the tweet "2017 is almost over and I've done nothing with my life" or the more infamous "Took an L this year, I'll try next year." I feel as though we look at the new year as a way to completely forget the previous year. Overtime, I feel this attitude just creates an endless cycle of never being satisfied with your life and the present.
Therefore, I encourage you all to reflect on 2017 as a whole. This means the positives, negatives, and what you learned! I feel doing this can really help you set AWESOME New Year's resolutions that will really help self growth. Isn't that what resolutions are supposed to do? Help us improve ourselves? This thought takes me to the second part of this blog:
New Years Resolutions should be fun and something attainable!!!
It's unfortunately taken me 20 years to finally understand New Years resolutions. I would always make crazy out there resolutions, be too hard on myself about not completing them, or make so many that I'd forget what I even wanted to do.
Therefore, I encourage you to make a small list of 3-4 resolutions you think are realistic! Also, make it fun so that you can keep up with it, and most importantly! Don't be too hard on yourself. After all, you have 365 days to work on it 😉
I thought I would share with you all my 4 resolutions that I picked for this year.
1.) Go to the gym more days than not.
Last year I made it a resolution that I would go to the gym everyday of the week. . . Yeah that lasted maybe a week before I was like . . .
So, Therefore, I just made my resolution this year to go more days than I don't. I always want to focus on fitness more and more each year. Balance really is the key to life so if you have a fitness goal this year, have fun and enjoy it! Eat the cookie if you want it and love every second of it.
*** Disclaimer. I wanted to make a small, side note for anyone who is intimidated by how much the New Year is associated with weight loss/going to the gym. Under no circumstances do you have to lose weight in the New Year or change anything about your body. Self love is so much more important than a gym membership ❤️
2.) Work on my relationship with God
It wasn't until a few weeks ago that I realized my relationship with God had basically become non-existant. I'm not sure how/when it started to weaken, but I am so excited to work on that aspect of my life!!
3.) Work on my writing & photography
Ever since I was a little girl, I had a passion for writing. Of course that's why I have a blog! However, I feel I do not always find the time to dedicate to my blog. I truly find writing therapeutic and really would love to share more with you guys!! Aside from this, photography has become a new passion for me since 2017. It's insane how creative you can be with a camera.
4.) Spread positivity and have self respect and love for myself
I have always struggled with complimenting myself and loving myself. I do feel it is harder in today's society where girls are expected to be "perfect" all the time. I know that so many celebrities try to spread body positivity which is awesome and definitely an improvement from the past few years! However, for any average person who's not in the celebrity lime light, self acceptance is hard and scary. Therefore, this year I really want to work on self positivity and also spread that to other girls and even boys who might be struggling.
I would love to hear any suggestions on resolutions that you guys may have. I look forward to sharing the journey of the life of Kathleen with you all this year!!
Xx,
K